CLIENTS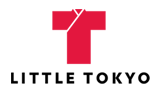 Little Tokyo

offers its customers authentic "Teppanyaki Style" Japanese food that incorporates the freshest ingredients that today's health conscious consumer demands.

The smell of fresh Japanese cooking emanating from the unique Asian grill. Japanese food, up front and "grilled to order" by master chefs with an eye for Americans' health conscious attitudes. Little Tokyo's emphasis on fresh alternatives provides much needed change from the uniformity of traditional food court tenants.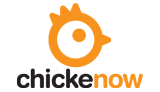 Chicken Now

How many times have you gone shopping and were hungry but decided to skip eating at the mall because you were tired of the same choices? CHICKEN NOW is the solution to that problem because we offer food that is fresh and exciting that other food court concepts don't.

Our concept caters to families and people of all ages because our food is made to order by employees that have fun serving YOU! Chicken Now is dedicated to providing our customers with the highest quality of chicken tenders as well as outstanding service.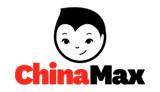 China Max´s

traditional Chinese offerings have become diversified through the use of innovative Southeast Asian cooking techniques.

New items from China and its neighbors complement the healthy dining options currently being offered by China Max. China Max's ability to fuse various Asian cooking styles while continuing to offer traditional Chinese fare allows the food court consumer to experience a true diversity of options.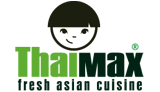 ThaiMax

delivers a unique fare of traditional Thai cooking and offers customers an opportunity to explore another bold taste of the orient seasoned with distinct flavors and the freshest ingredients available.

While filling the void left by other Asian concepts, we have chosen all of the most popular entrees and dishes from Southeast Asia and condensed them into a menu that appeals to a wide variety of customers' evolving tastes.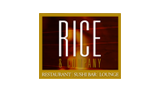 Rice & Company

features fresh, tasty and healthy Asian Cuisines with the motto EAT RICE, DRINK TEA, SLURP NOODLES, STAY HEALTHY, this new venue offers some of the finest modern Japanese and Chinese cuisine in Las Vegas. Located near the entrance of Mandalay Place, this enticing new casual dining alternative will offer an intriguing menu of tropically influenced variations of sushi and sashimi as well as hibachi, teriyaki and Chinese food classics.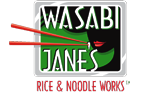 Wasabi Jane´s

has consistently exceeded customers' expectations for over a decade by providing them with outstanding service, delicious appetizers, sushi, noodles, soups, and rice entrees with an ever expanding desire for complete satisfaction.

From our tantalizing seafood, beef, chicken, or pork noodle or rice bowls to our custom made sushi and Bento platters like Panko Crusted Salmon or Sesame Chicken or Shrimp, each dish is prepared and delivered with only the freshest ingredients and finest recipes.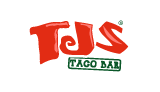 TJ´s Taco Bar

takes fresh made tacos, burritos, quesadillas, bowls and salads to the next level of taste and enjoyment.

From our juicy carne asada steak, savory marinated chicken and pork, braised beef and grilled fish cooked to perfection to our crisp veggies and original blend salsas and guacamole made fresh every day, TJ's blends traditional Mexican fare with modern culinary sensations that delight the senses and satisfy customers from all walks of life.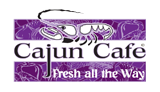 Cajun Cafe

has consistently been a food court pioneer with progressive Creole and Cajun cooking. The Company has now expanded on that innovation by adding the Caribbean's spicy, exotic flavors and seasonings to bring its customers a wide variety of new choices such as our fire grilled ribs glazed with pineapple jerk sauce or the roasted salmon topped with lemon caper sauce. Cajun Café's expansion of the traditional Cajun food court concept will broaden its appeal to the consumer base.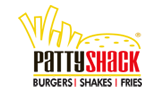 Patty Shack

takes on American DIner delicacies like no other. With the resurgence of classic American eats through modern concepts like In & Out, Umami and Fatburger, Patty Shack arrives on the scene with a dynamic approach to a traditional menu with a modern edge that sets them apart from their predecessors.

Vibrant colors, bold tastes, select ingredients and unique "build your own burger" menu options make up the palette of this one of a kind burger concept. From our fresh cut steak fries, seasoned onion rings and handmade shakes to our plump hot-dogs, succulent chicken and tasty burgers, Patty Shack takes no shortcuts in the assurance of not only a great meal, but a delightful, even nostalgic customer experience.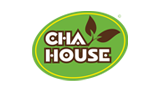 Cha House

brings the noodle bowl concept into the 21st century by combining a modern and appealing restaurant aesthetic, dynamic ordering system and exciting "kitchen to bar" service offerings with diverse Asian fusion inspired udon and ramen options paired with unique and delicious blended teas and slushes.

Thirsty for a signature drink that not only tastes great but has exotic curb appeal? Try one of our Japanese Genmai Green Milk Teas, Thai Iced Teas or our famous blended fruit teas like Strawberry or Mango Milk Tea. Or how about one of our refreshing Icy Slushes made fresh to order like an Oolong or Golden Milk Tea Slush?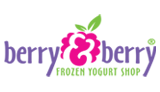 Berry & Berry

capitalizes on the frozen yogurt revolution with its own original contemporary style, feel good and vibrant atmosphere and a surge of "to die for" yogurt flavors and jaw dropping fresh fruit and gourmet toppings.

Dessert has never tasted better. From our crisp frozen yogurt dishes to our fresh blended fruit smoothies and hard to find shaved ice and fluffy snow treats, Berry & Berry redefines dessert as an after dinner or late night alternative for the health conscious consumer.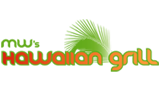 MW´s Hawaiian Grill

has created the perfect fusion of Hawaiian, Korean, Japanese, and Chinese fare with a delicious and unforgettable menu dedicated to celebrating the "Aloha Spirit" with sweet and spicy tastes from the islands of the Pacific.

Try our fresh plate lunches featuring seasoned rice, fresh veggies, and famous Pacific Macaroni Salad, or one of our signature dishes like Hawaiian BBQ Chicken, Beef, Pork or Short Ribs. Looking for something traditional? How about our Chicken Katsu, Teriyaki Glazed Salmon or Spicy Island Curry? Each of our menu items has been designed to excite the senses and create an authentic island taste experience.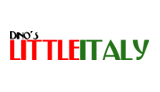 Little Italy

brings a slice of the old town, authentic neighborhood pizzeria to the hearts, minds and tastebuds of customers all over America. From the warm, down home feel of our brick oven, classic decor and family friendly atmosphere, to our hot, savory selections of "Build Your Own" Pies, Grinders and Calzones, this genuine concept consistently reminds people why they love Italian!

A warm fire baking fresh pizza, the smell of vine ripe tomatoes and crisp toppings being chopped on the butcher block, the friendly smile of your server as they hand you quite possibly the tastiest slice you've ever had; this is Little Italy, where authentic Italian is served hot and fresh each and every day.